Skip to main content

Moodymann's music, style, and essence are inseparable from the vibrant, gritty backdrop of Detroit. His sound is a rich tapestry woven from the threads of R&B, jazz, and house, creating a sonic experience that transcends boundaries. Like the Swiss watchmaker OMEGA, an ethos is shared where pushing limits and breaking rules forms a new sensibility where limitations do not exist. The result is a unique fusion of melodic storytelling and raw beats, a testament to how an artist's surroundings can profoundly influence a look, a sound, a sense of time.
---
Detroit's industrial rhythm and the city's complex history of triumph and struggle seep into Moodymann's compositions, shaping not only his taste but also the very core of his artistic identity. It's in this city, amid its abandoned factories and resilient communities, that Moodymann finds his inspiration, channeling the energy and evolution of Detroit's streets into his music moment to moment.
Watch The Film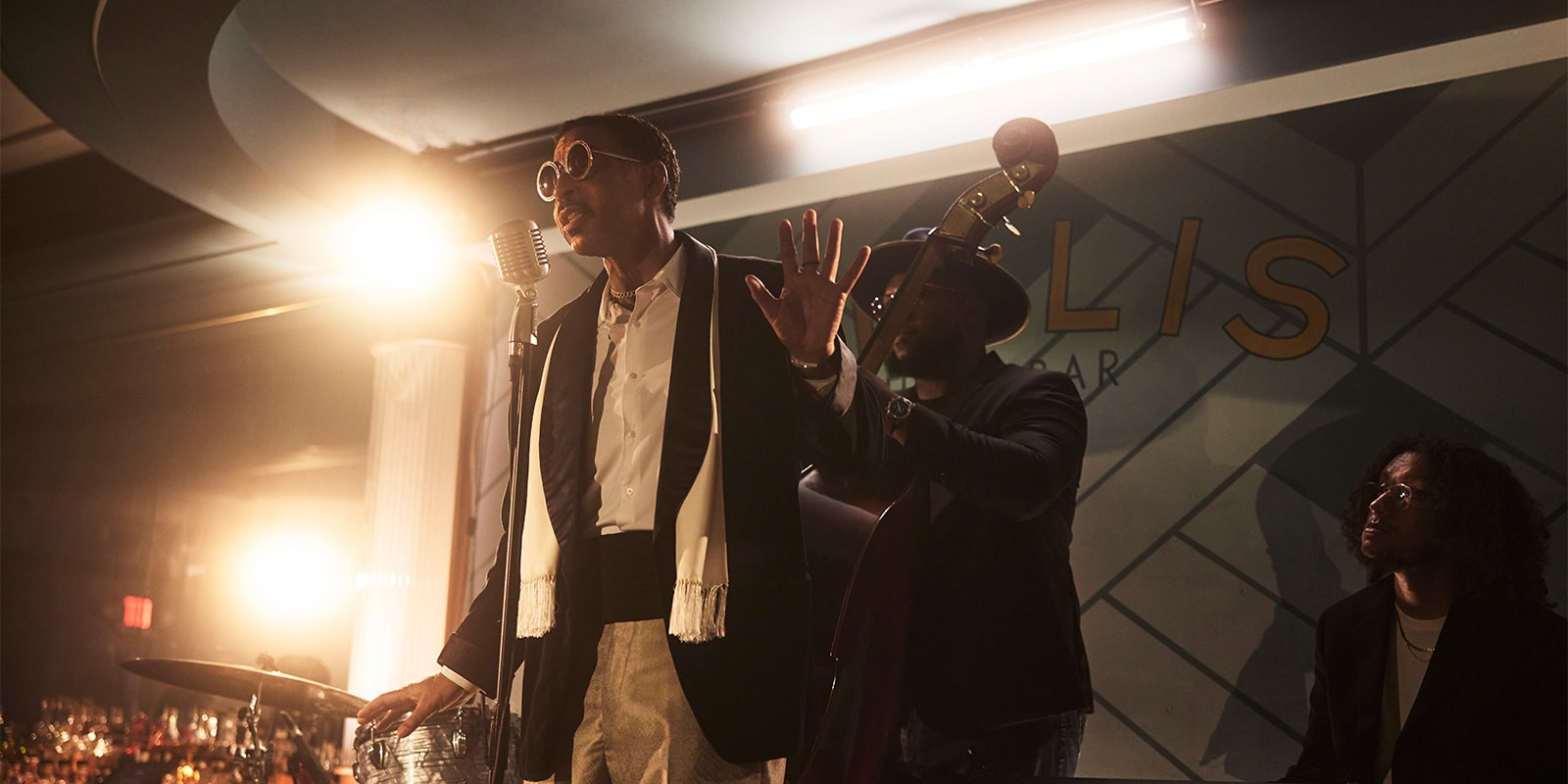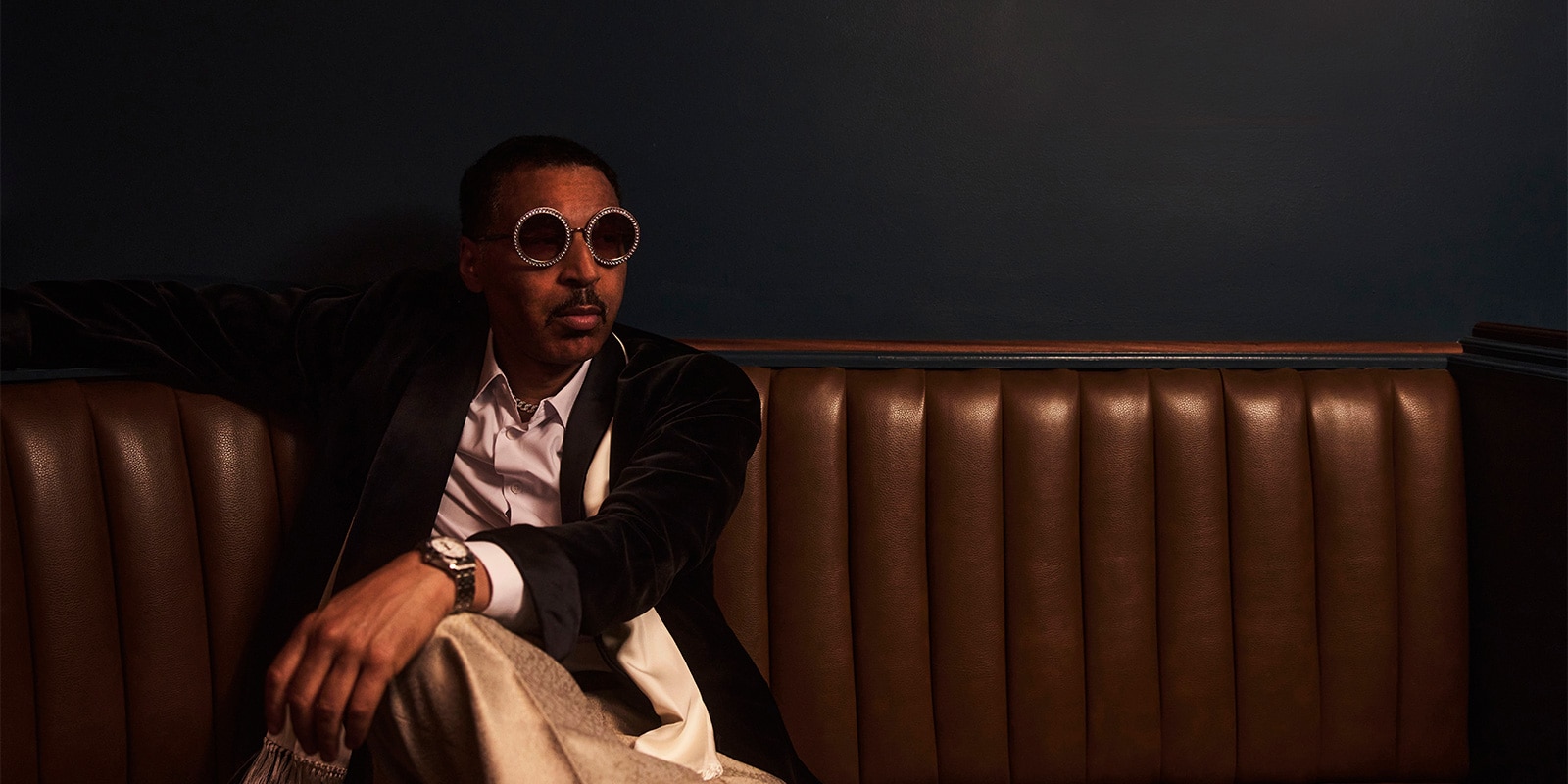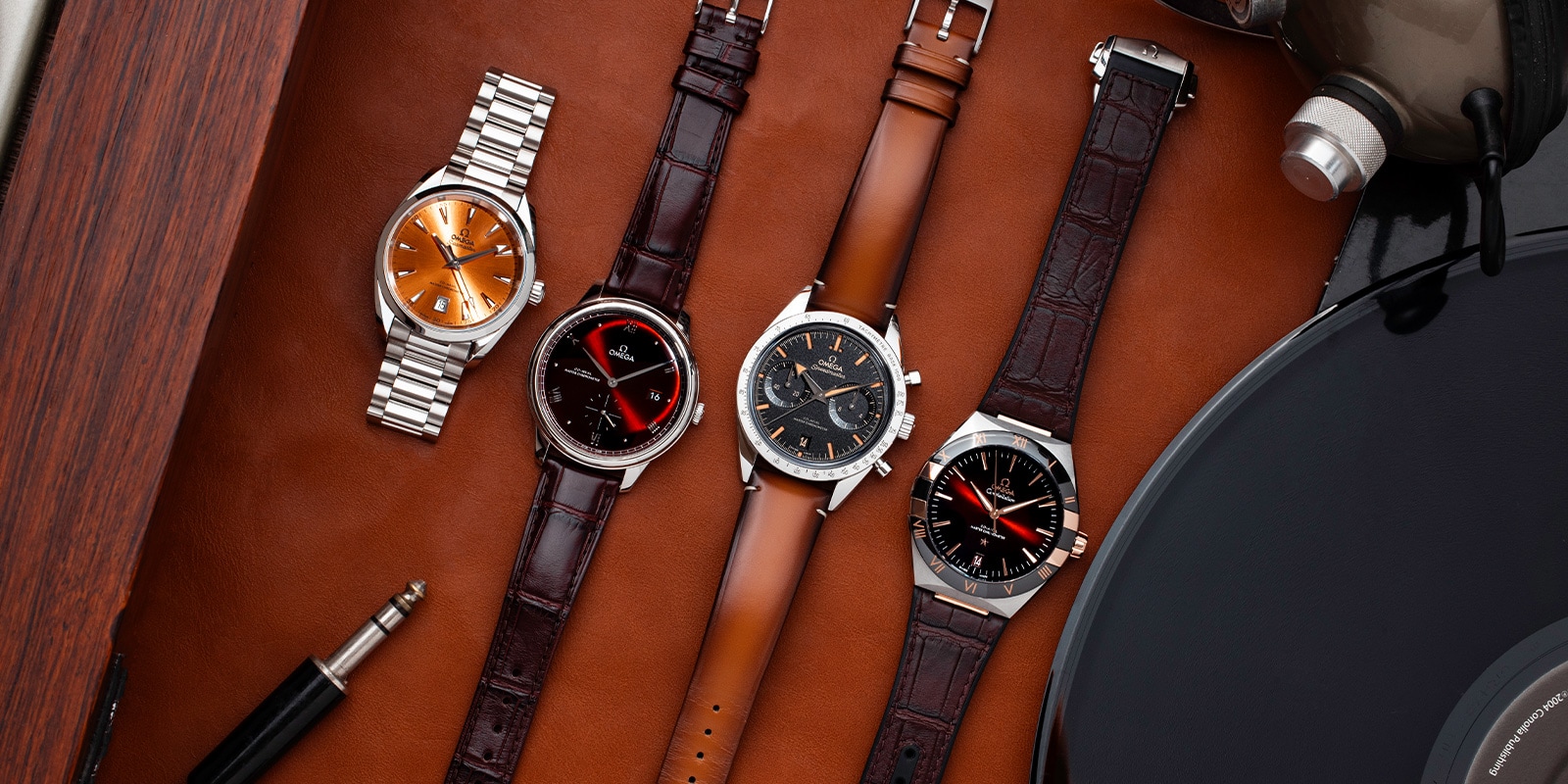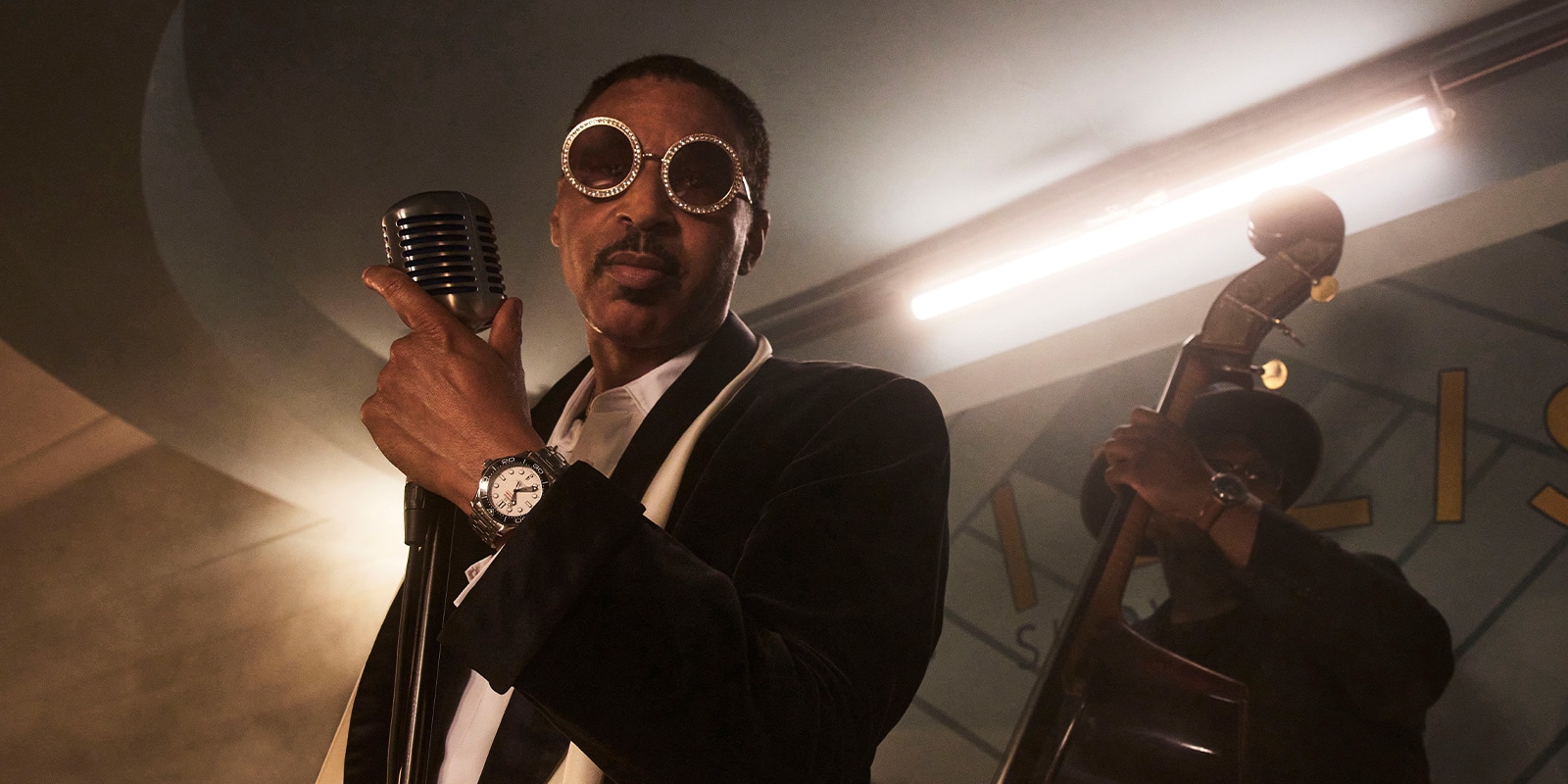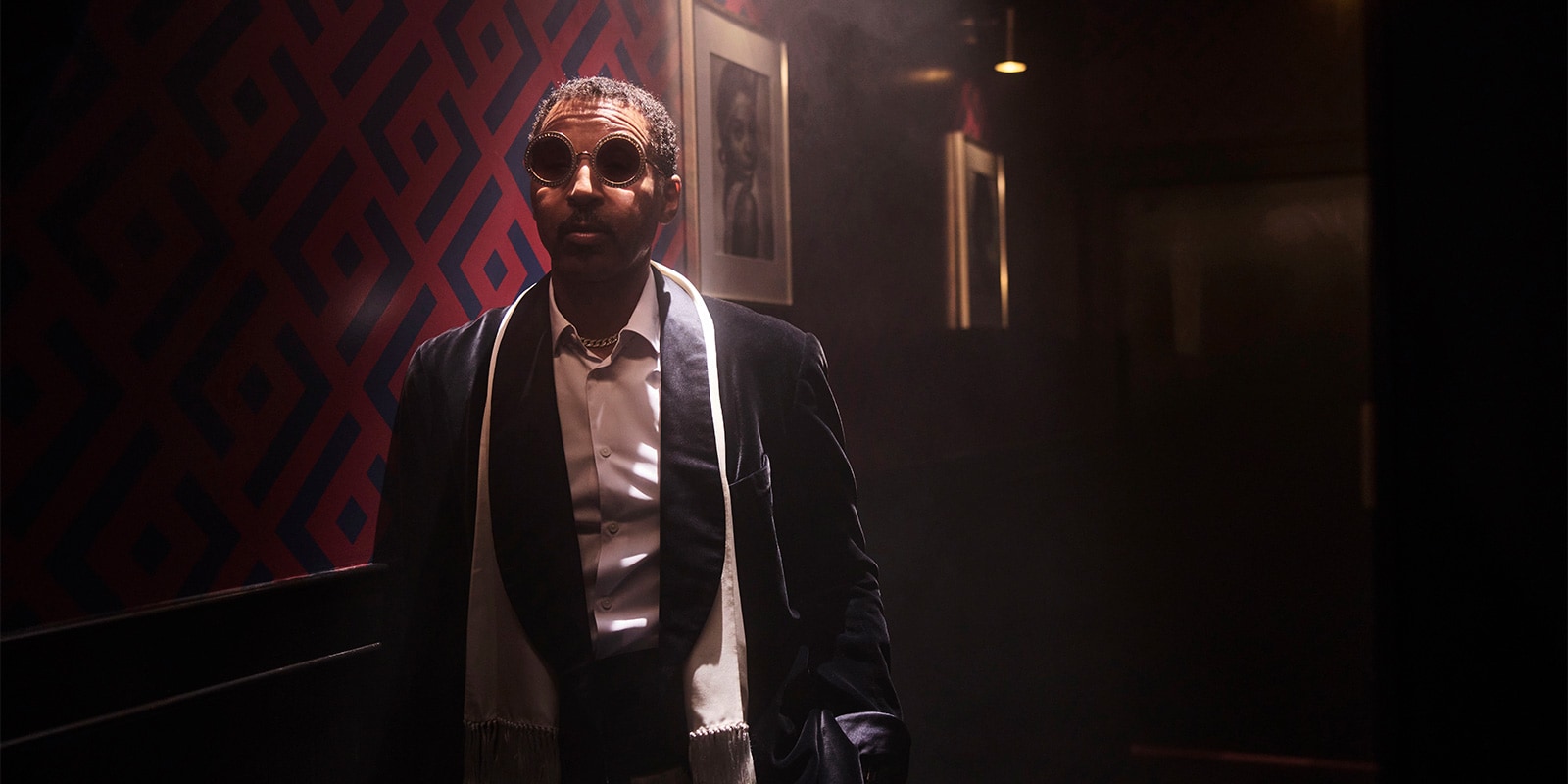 The OMEGA collection of watches epitomizes a blend of timeless elegance and cutting-edge innovation. From the legendary Speedmaster, the inaugural watch on the moon, to the iconic Seamaster, beloved by secret agents, each timepiece effortlessly integrates sophisticated design with unparalleled precision. Whether you're captivated by the vintage charm of the Constellation or the dynamic allure of the Planet Ocean, OMEGA presents a diverse array of watches, each narrating a distinctive tale of craftsmanship and style.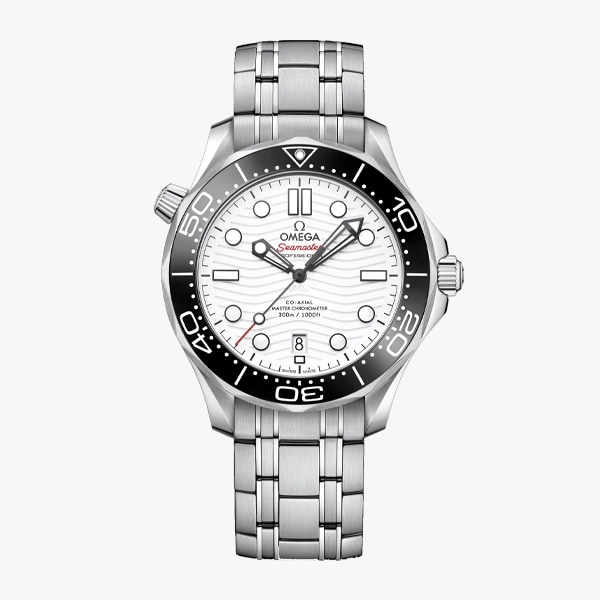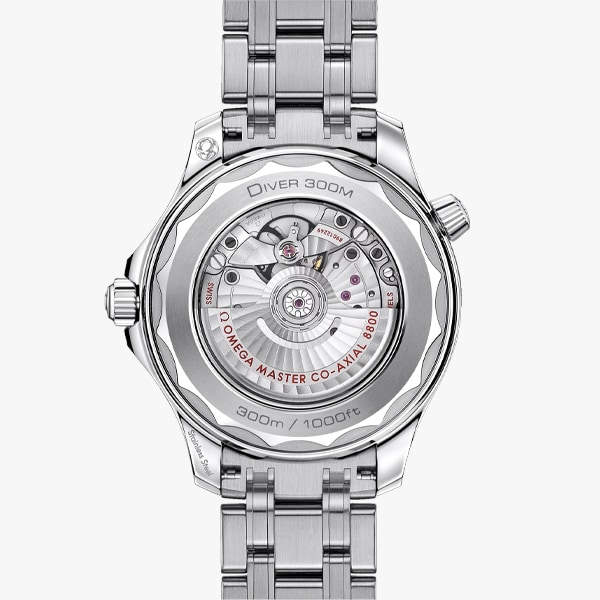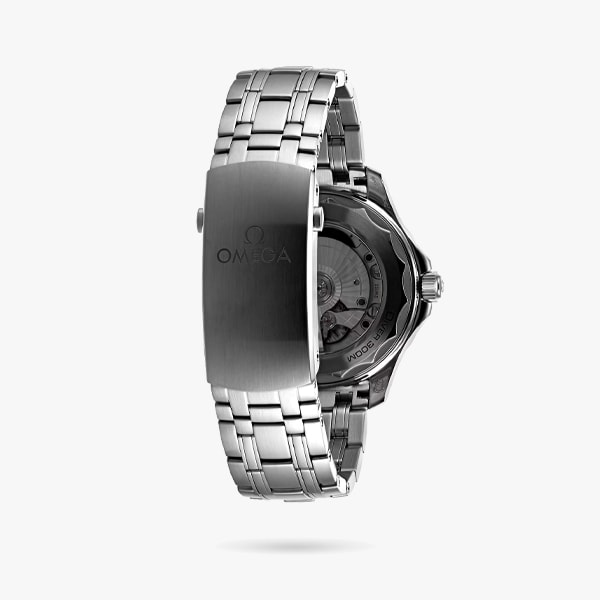 OMEGA SEAMASTER 300M
The Seamaster Diver 300M is the modern iteration of an OMEGA classic - one of the first timepieces to sport the now-iconic Professional inscription on its signature wave-pattern dial.
$5,900
Shop The Watch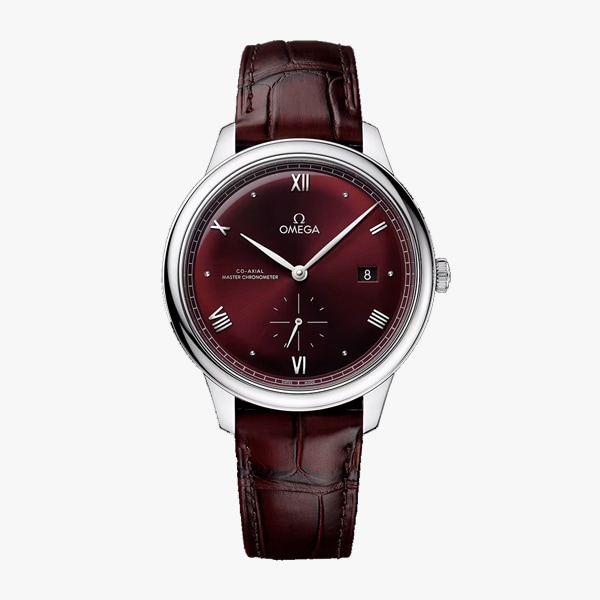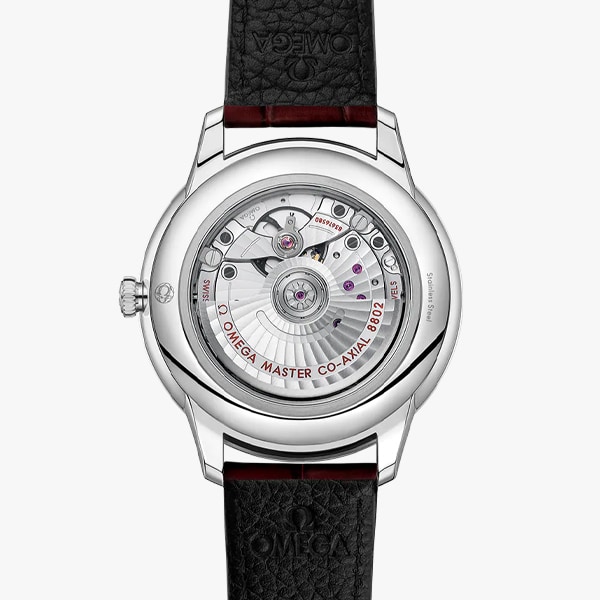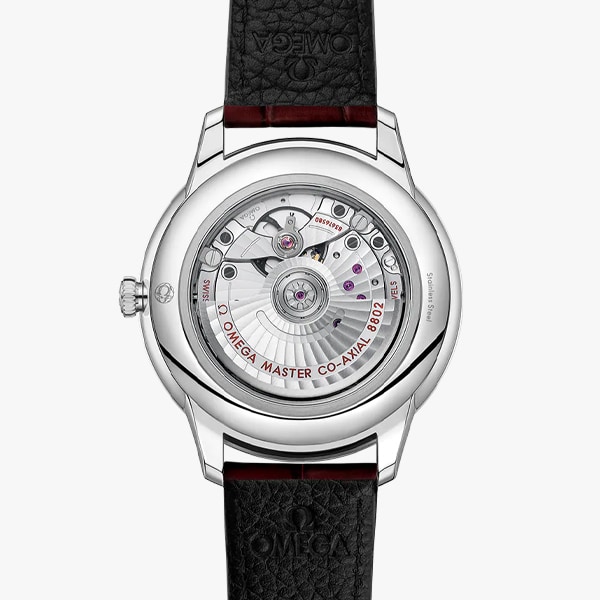 OMEGA DE VILLE PRESTIGE
A timeless collection since 1994, the OMEGA De Ville Prestige, now in its third generation, continues to represent classical design and refined elegance.
$5,100
Shop The Watch

OMEGA SPEEDMASTER 57
Certified and approved by METAS, this Master Chronometer features a 40.55mm stainless steel case and brushed bezel with a blackened tachymeter scale.
$9,100
Shop The Watch


OMEGA CONSTELLATION
This 41mm timepiece features an 18K Sedna™ gold and stainless steel case, paired with a burgundy, rubber-lined leather strap.
$9,800
Shop The Watch
EXACT TIME FOR LIFE

---
Moodymann's style is characterized by its authenticity, blending elements of jazz, soul, and funk with electronic beats in a way that feels organic and genuine. His ability to seamlessly merge these diverse influences showcases his distinctive musical style, making his tracks instantly recognizable and highly influential within the electronic music scene.
"I don't follow trends; I just do what I do. I play what I like. If I don't like it, I don't touch it. I don't care if it's the most popular record out there."
– Kenny Dixon Jr., AKA Moodymann
---
Kenny Dixon Jr., AKA Moodymann, photographed at the legendary jazz club, Willis Show Bar in Detroit, Michigan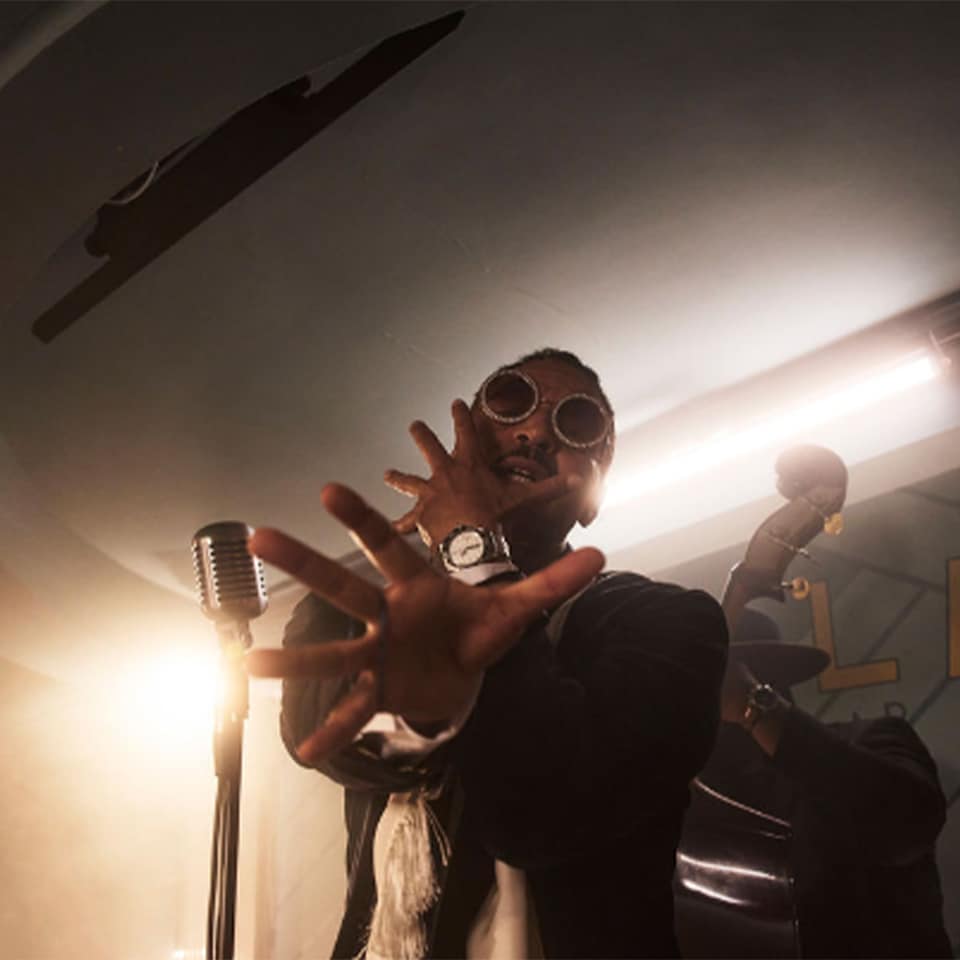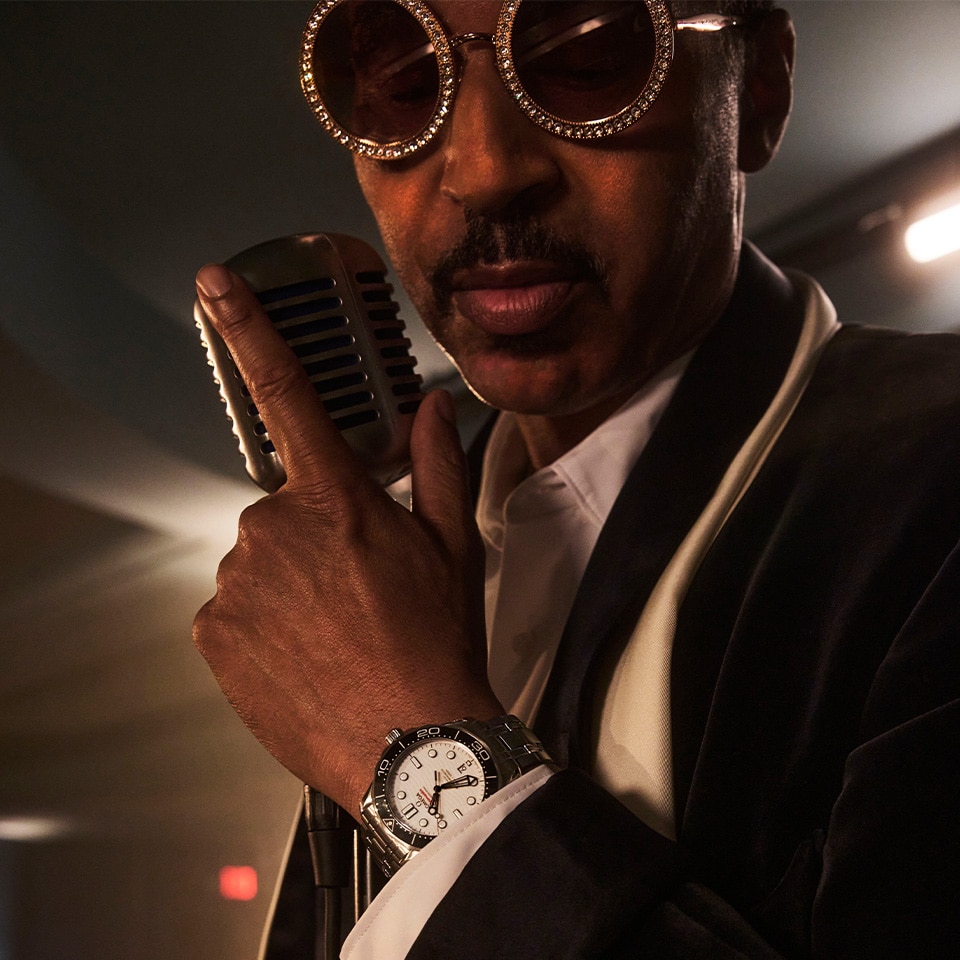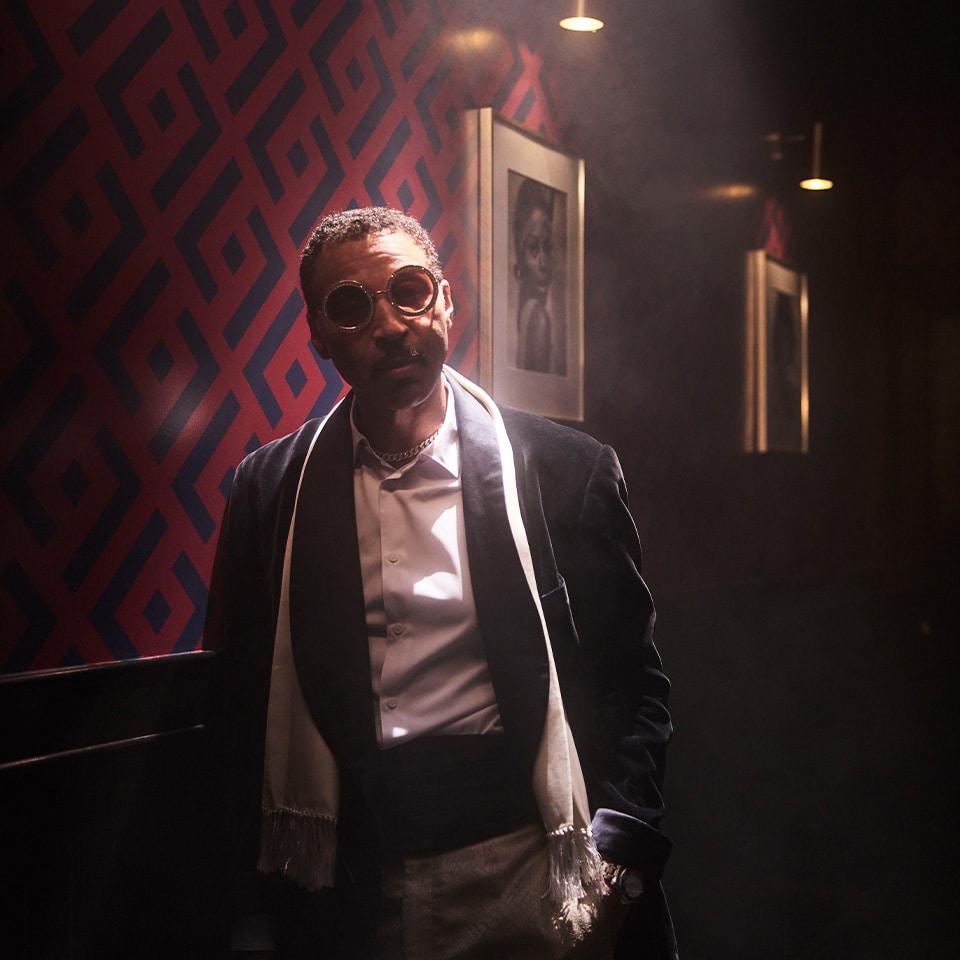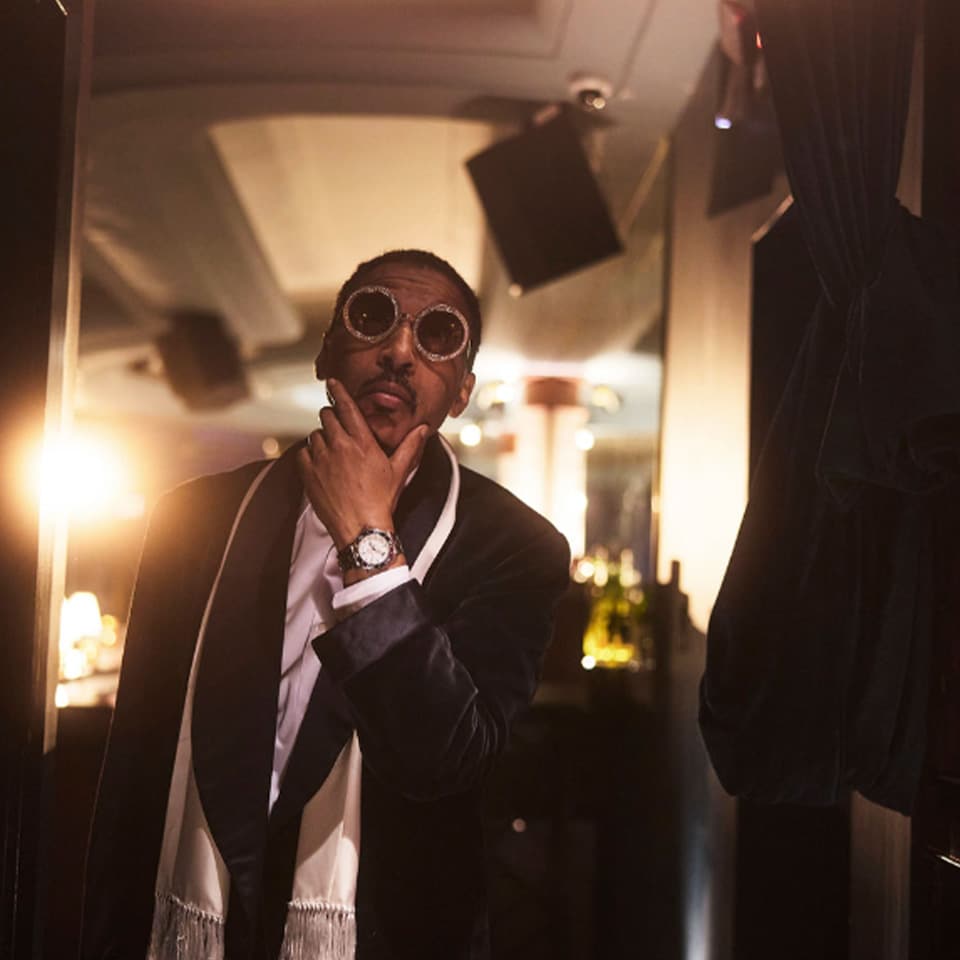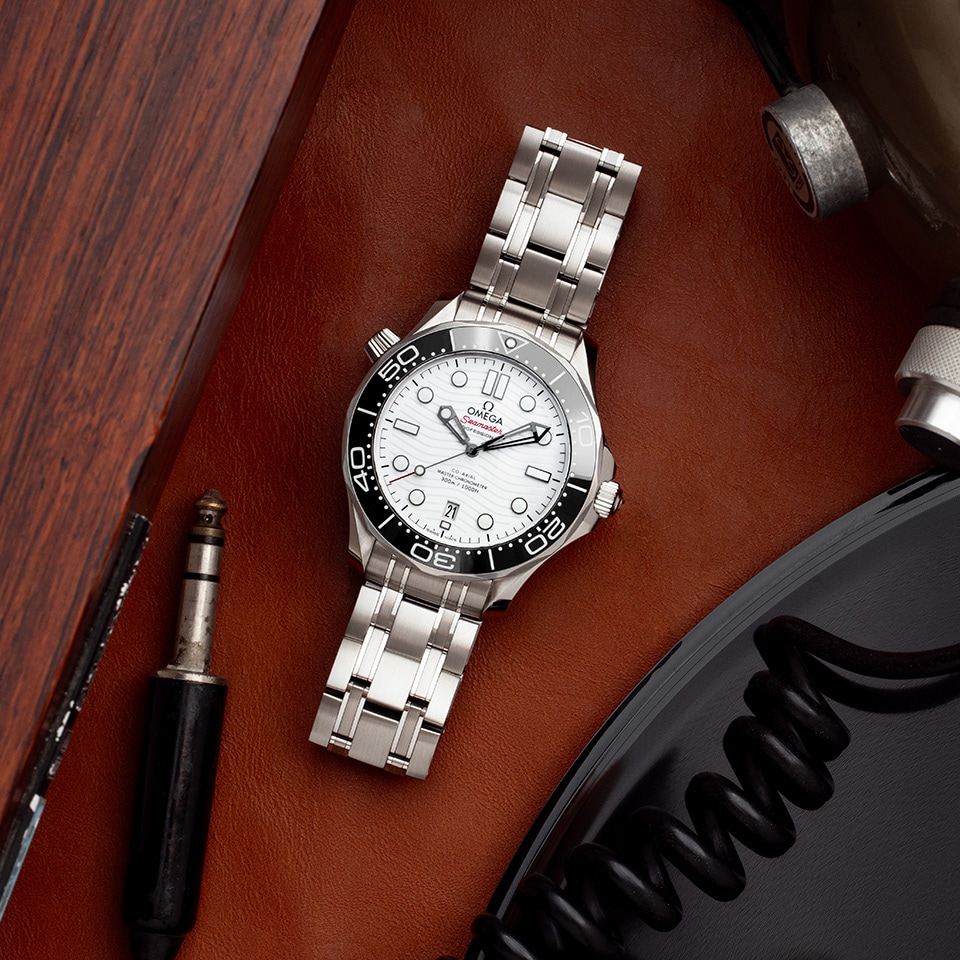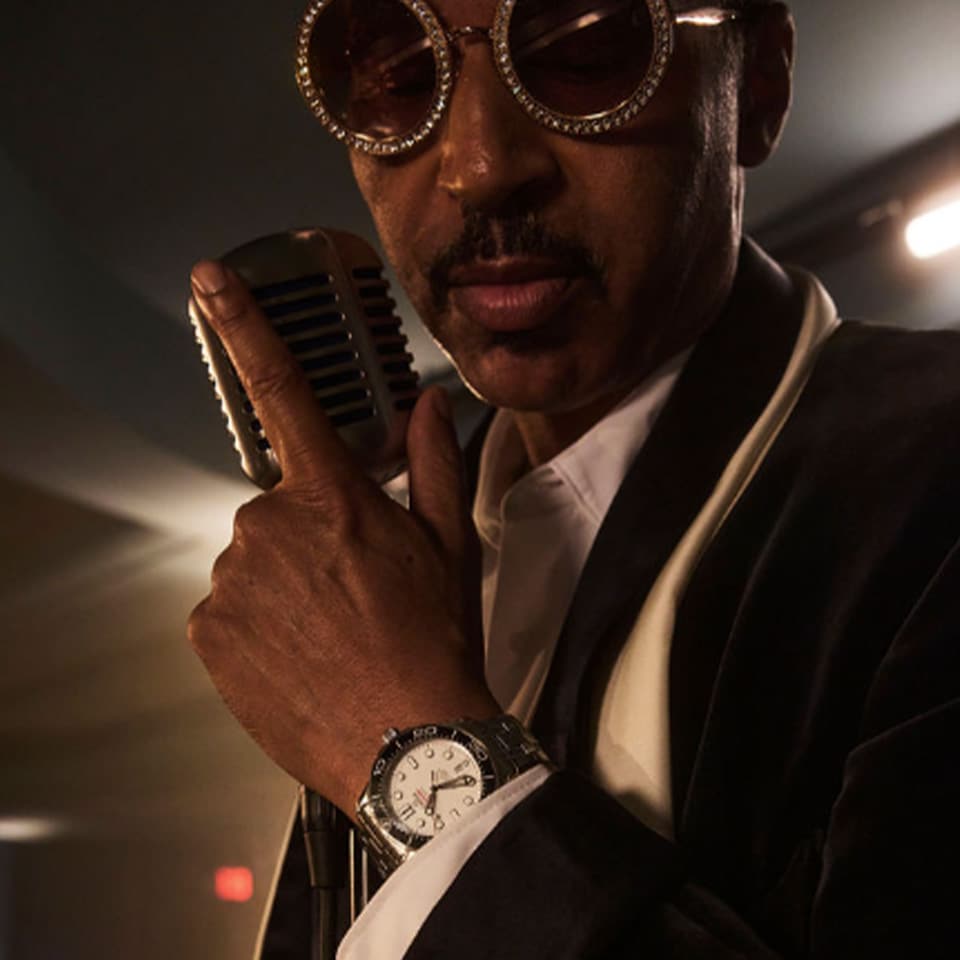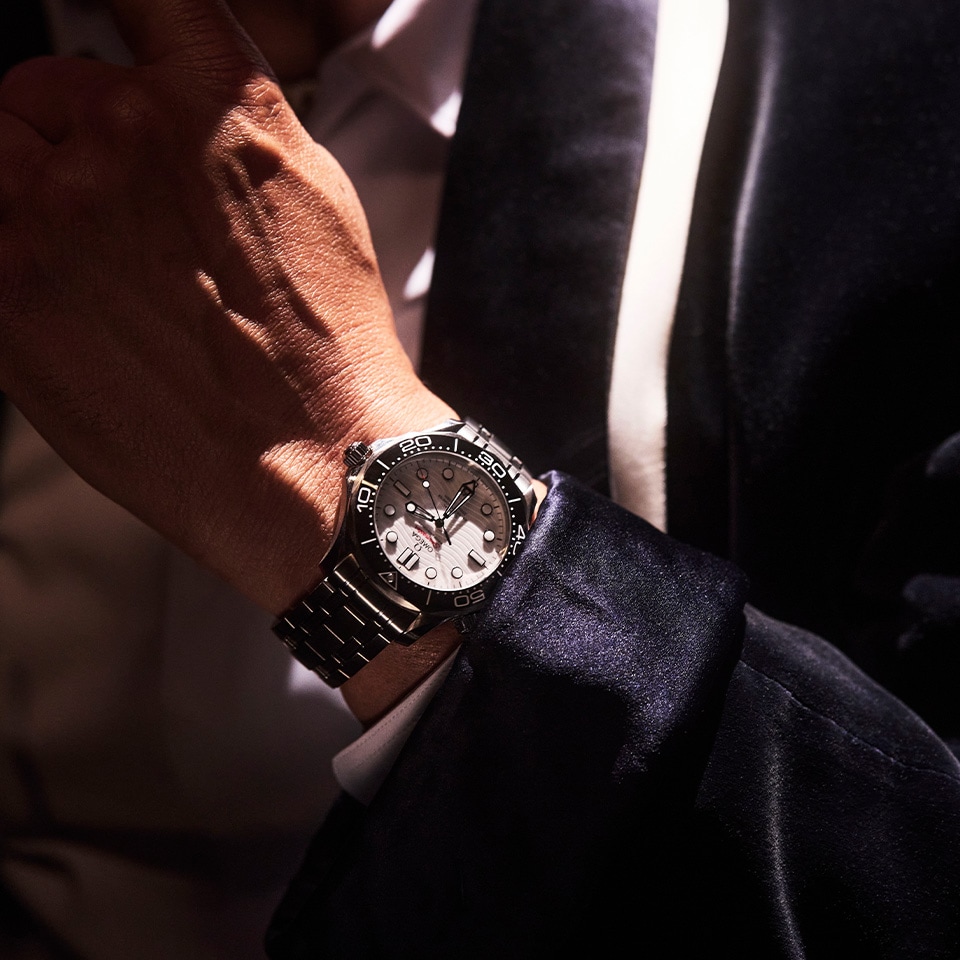 OMEGA

SEAMASTER 300M
---
The exceptional ocean-going practicality and durability of OMEGA is enhanced in the modern collection with the latest technical innovations and a considered evolution of the Seamaster's timeless design. This 42mm model is crafted from stainless steel with a black ceramic bezel featuring a hard-wearing white enamel diving scale. The white ceramic dial is laser-engraved with the classic Seamaster wave pattern and a date window at 6 o'clock completes the classic design.
Shop The Watch
A SIGN OF EXCELLENCE

---
Moodymann tends to keep a low public profile. However, his musical technique speaks volumes. Through his eclectic blend of genres, he communicates a unique approach to style—both in his music and his persona.
"Music is my expression; it's a way I can show my feelings, my emotions."
— Kenny Dixon Jr., AKA Moodymann
---
Kenny Dixon Jr., AKA Moodymann, photographed at the legendary jazz club, Willis Show Bar in Detroit, Michigan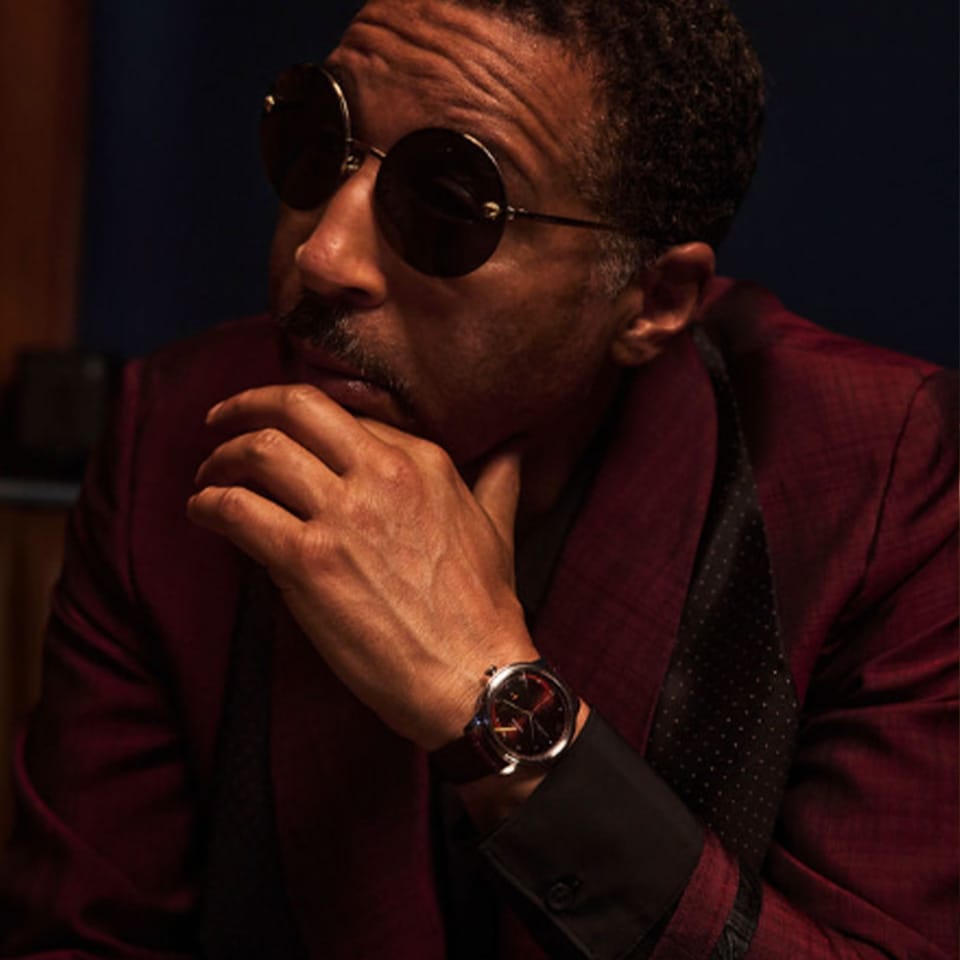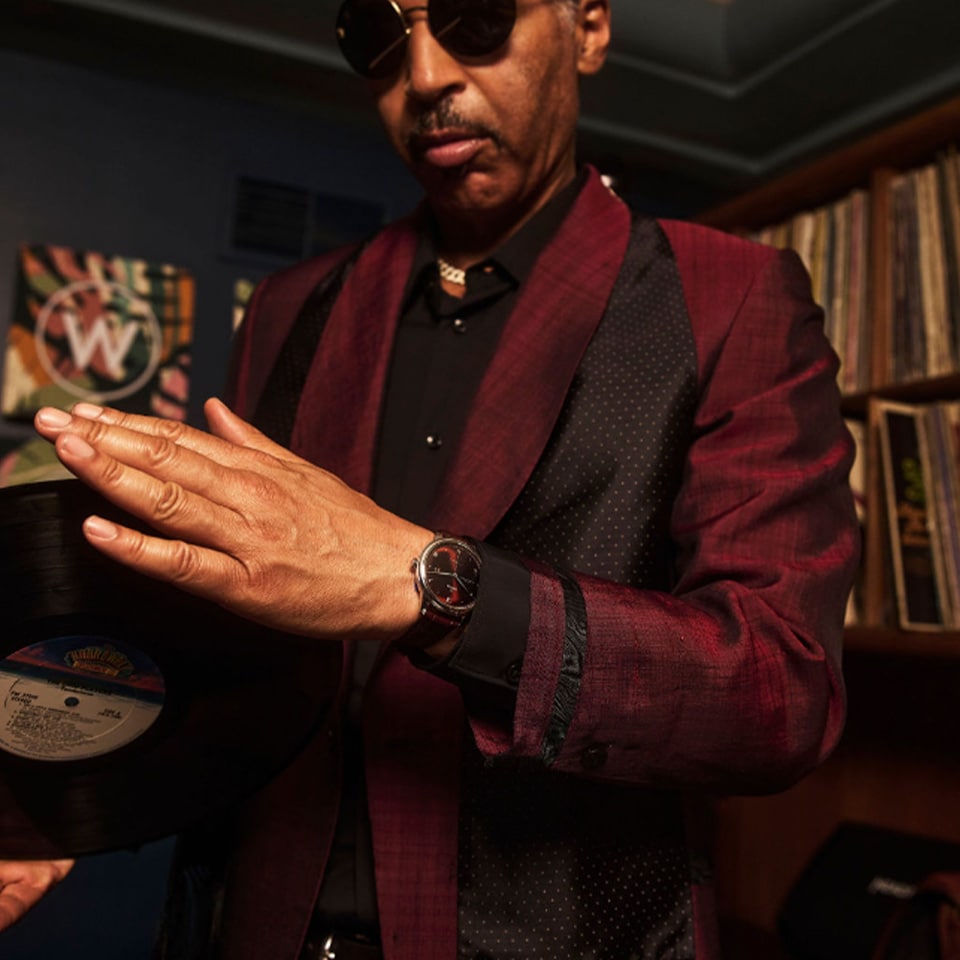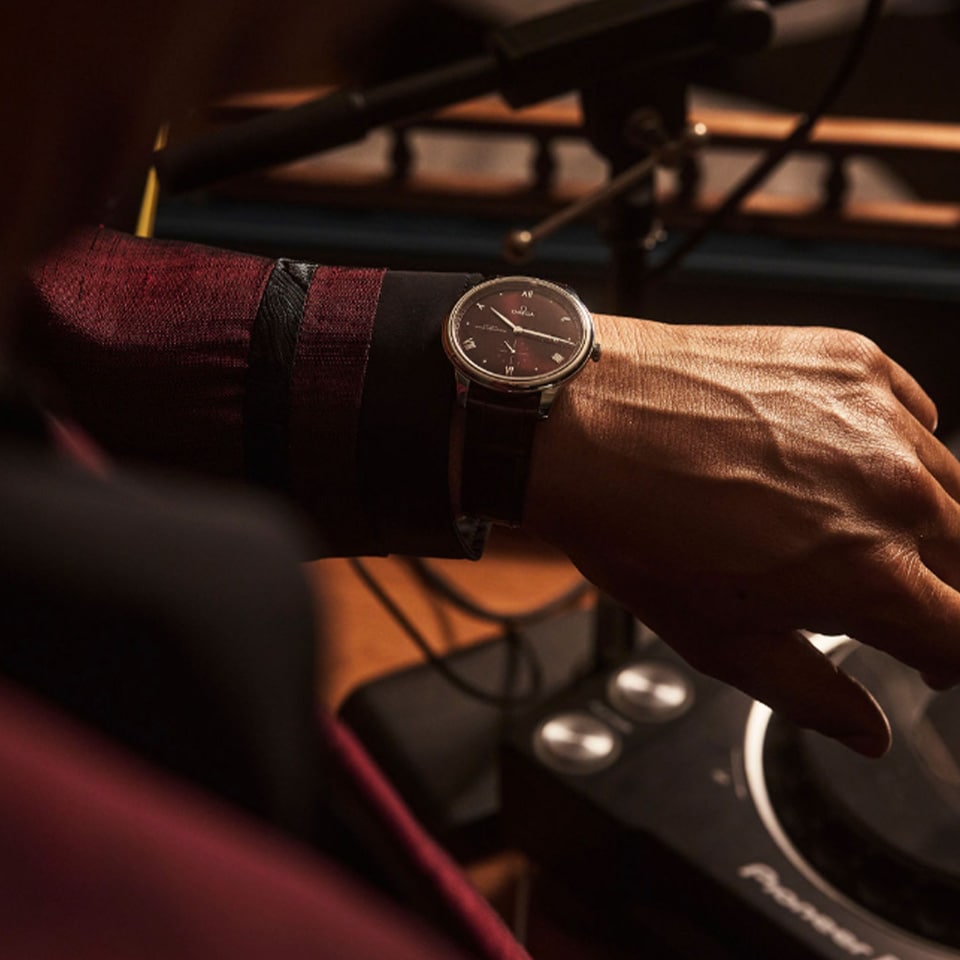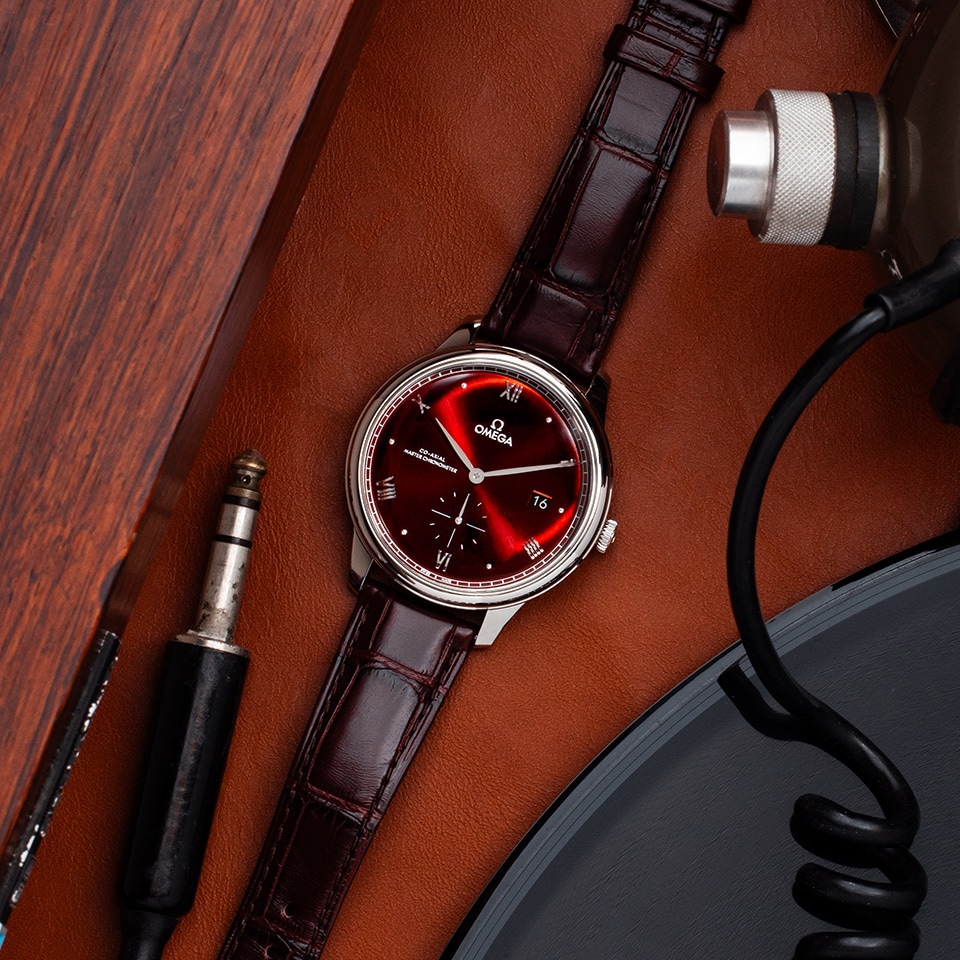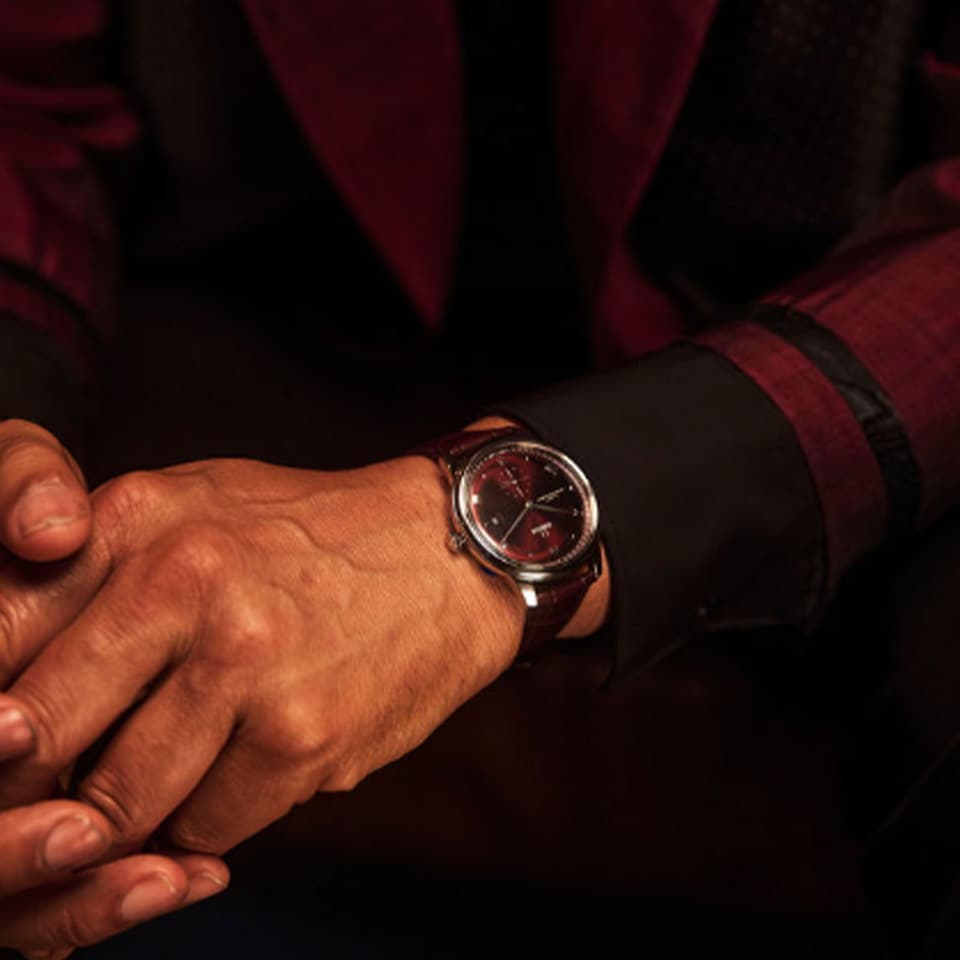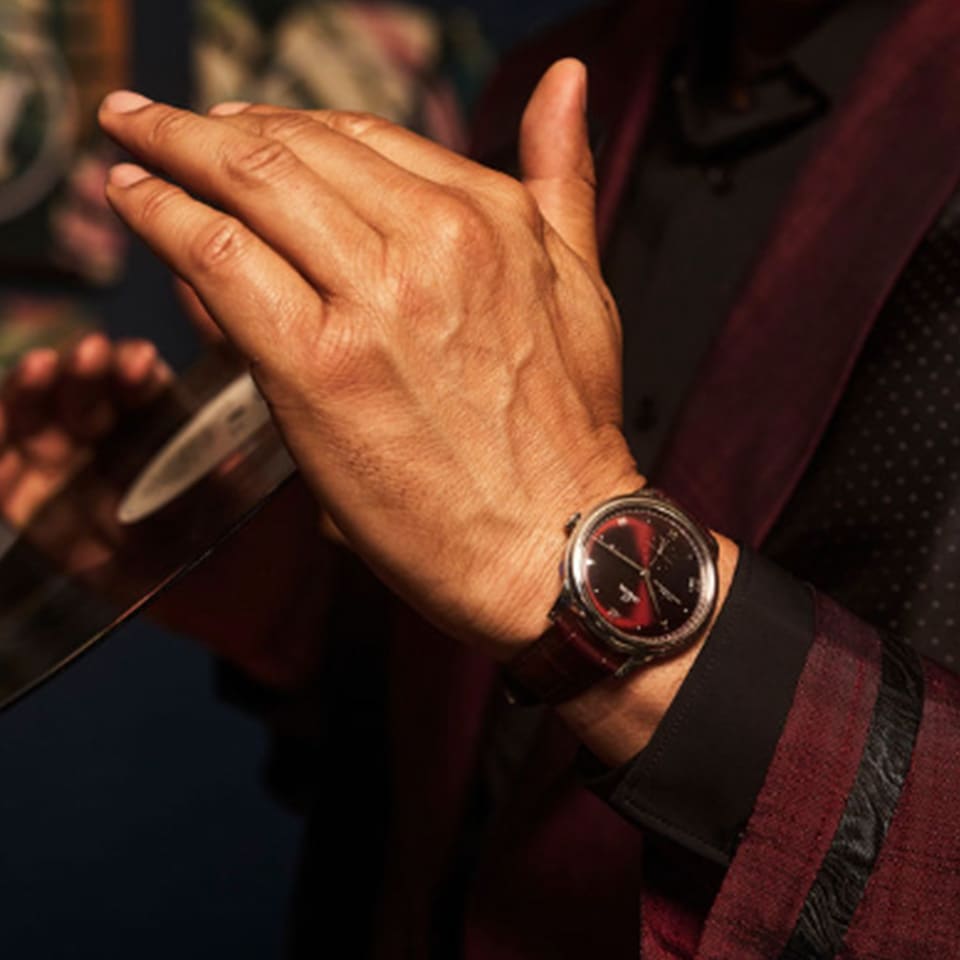 OMEGA

DE VILLE PRESTIGE CO-AXIAL MASTER CHRONOMASTER
---
A timeless collection since 1994, the OMEGA De Ville Prestige timepieces offer a range of patterns, finishes and colors to suit different lifestyles and personalities. In this 41 mm stainless steel model, the domed PVD wine burgundy dial features a sun-brushed finish. This Master Chronometer certified watch is presented on a burgundy leather strap and is driven by the OMEGA Master Co-Axial Calibre 8802, which can be admired through the scratch-resistant sapphire crystal caseback.
Shop The Watch
A LINK BETWEEN THE PAST AND THE FUTURE

---
In Moodymann's case, Detroit isn't just a place; it's a muse that breathes life into his art, making his music a powerful chronicle of a city's spirit.
"Detroit is a unique place; it's like nowhere else in the world. The music that comes from here carries that uniqueness – it's in the DNA of the city."
— Kenny Dixon Jr., AKA Moodymann
---
Jazz musicians photographed at the legendary jazz club, Willis Show Bar in Detroit, Michigan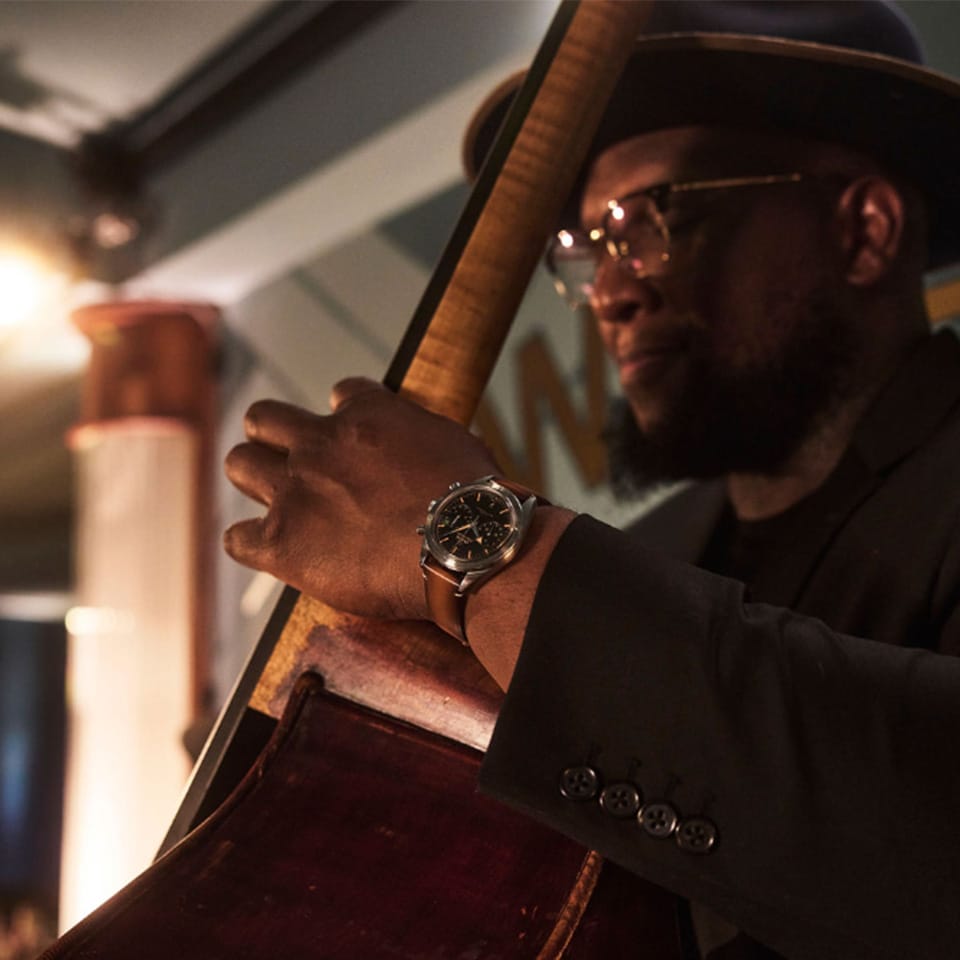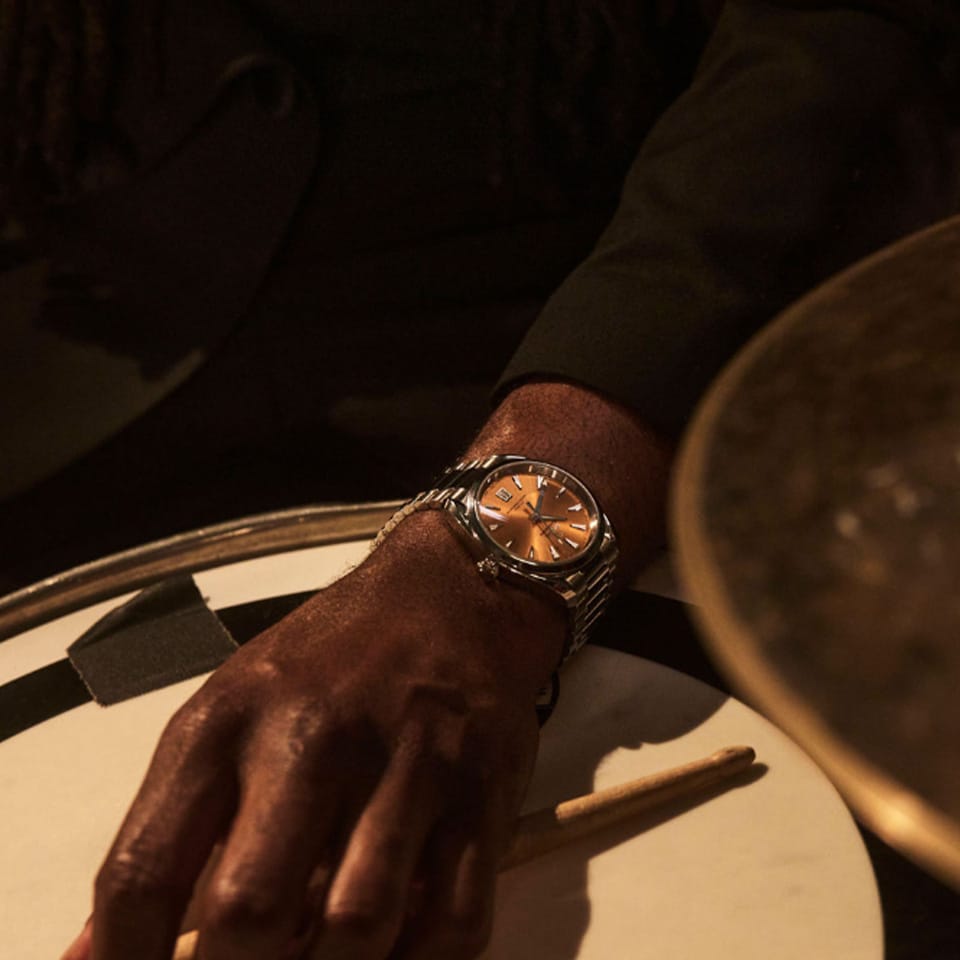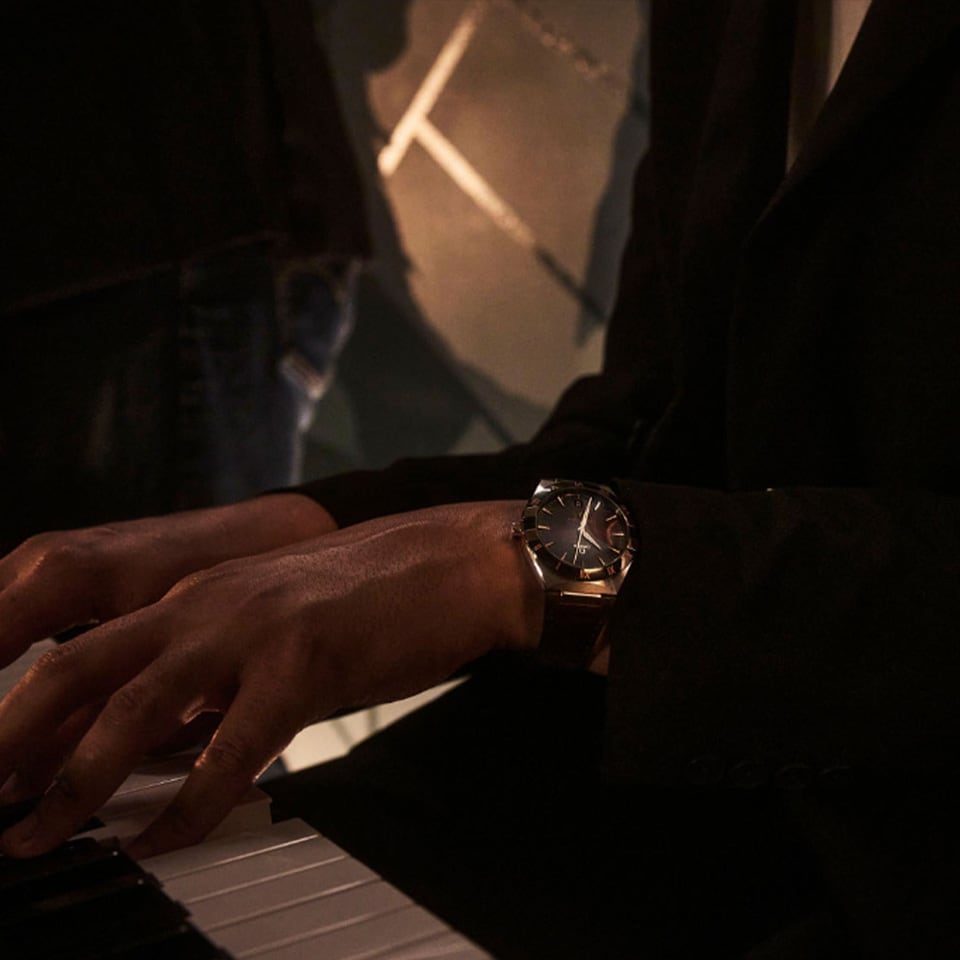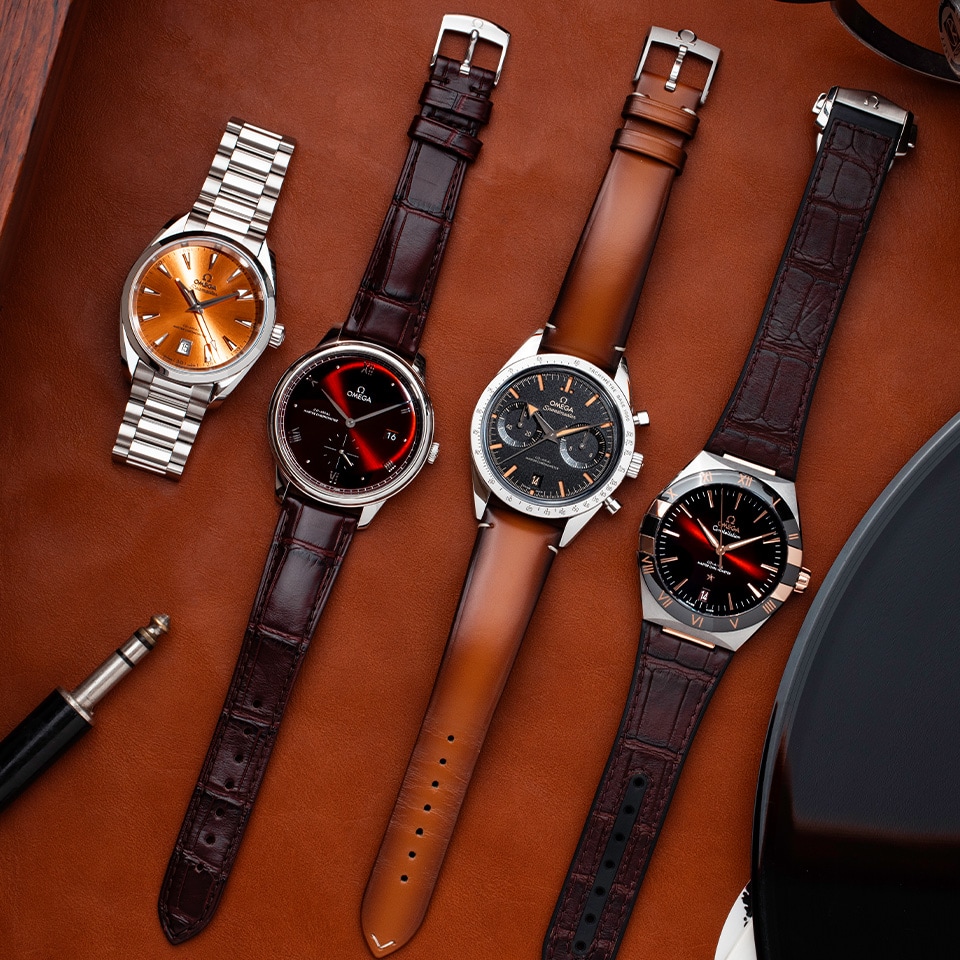 Explore

OMEGA
---
Since its inception in 1848, OMEGA has carved an unparalleled legacy, earning its stripes as one of the world's premier watchmakers. Masters of the traditional craft of horology, OMEGA has not only made history but has consistently pushed the boundaries of innovation, establishing themselves as daring pioneers within the industry.
Explore OMEGA's diverse range of exquisite timepieces that pay tribute to OMEGA's rich heritage of technological exploration, exceptional performance & modern design.
Explore Omega
HOLD IT DOWN
Featuring Omega
---
Moodymann's music is deeply rooted in Detroit's rich musical heritage, blending soulful Motown echoes, funky Parliament-Funkadelic vibes, and the pulse of Detroit techno. This fusion of R&B, jazz, and house transcends boundaries, reflecting the city's industrial rhythm and complex history. Inspired by Detroit's energy, Moodymann channels the city's essence into his compositions, akin to OMEGA's ethos of pushing limits, resulting in a unique blend of melodic storytelling and raw beats, showcasing how surroundings influence an artist's style, sound, and sense of time.
Innovative watchmaking is the cornerstone of OMEGA's heritage, inspired by sports timekeeping, their conquests of space, their advocacy on behalf of worthy organizations and, their pivotal role in support of the world's finest pioneers, reinforcing their over a century long legacy grounded in unwavering dedication to deliver unmatched precision, contemporary style and enduring excellence at the heart of each design.


Embark on an international journey into the lives of our vibrant collectors, where the luxury of time reflects a well-lived life, with our groundbreaking advertising campaign that melds the world of horology with culture, travel, cuisine, fashion, music, and more.
This daring initiative takes you on an immersive expedition, exploring the chronicles of our energetic enthusiasts, where time gets expressed in personal and inspiring ways; a true testament to the intersection of horology and culture, a journey that transcends time itself.
Join us as we venture on this global odyssey discovering the narratives of our pioneering muses, where timepiece brands bring passions to life.
Kenny Dixon Jr. aka Moodymann is not affiliated with The Watches of Switzerland Group or Omega
Back To Top